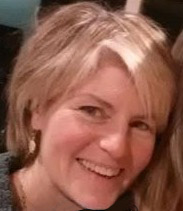 My jewelry is an invitation to slow down, to connect to that deeper part of yourself that supports and nourishes you. What is your heart calling you to do? It takes immense courage to listen to that voice. It asks you to be bigger than your fears, to love yourself and take action to bring your gifts into the world.
That is my path as an artist and a goldsmith.
My jewelry celebrates the power of Love to create an extraordinary life. I make every piece as a reminder of the Divinity within each of us, our most expanded Being and truest guide.
When I sit quietly to begin my work I am clear about my intention—to create deeply conscious and energetically powerful jewelry. I am constantly developing and refining my craft so I can bring the greatest skill to my task. Yet every good artist knows that what elevates a work beyond the ordinary to the exceptional does not come from their individual, small self. What creates the magic is our ability to step aside and let inspiration work through us.
So I give thanks, pick up my tools and get out of the way.