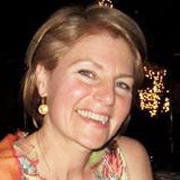 Margaret first encountered handmade, high karat gold jewelry on a trip to Santa Fe, New Mexico in 1993. She fell in love. She was deeply attracted to the power of gold, and enthusiastically embraced it as an artistic medium. Wearable art!
Margaret loved the look of age old jewelry salvaged from sunken Spanish Galleons or dug up from the grounds of vanished civilizations. She studied the incredibly delicate, detailed process of granulation, perfected by the Etruscans 3000 years ago.
In a quest to learn how the ancients created such incredible relief work in gold sheet, she discovered Chasing and Repoussé, another millennia-old technique almost lost today. These methods use pitch to support and hold the gold in place while delicately hammering the malleable gold into an infinite range of shapes and textures. Very few goldsmiths today practice Granulation together with Chasing and Repoussé. For Margaret, they form a perfect artistic marriage of techniques.
In exploring these techniques, Margaret has discovered how to create jewelry that combines classical beauty with modern simplistic lines.
There is a reverence that surrounds gold. It feels alchemic, almost mystical, as a substance. Gradually hammering the gold into form and relief, creating structured, geometric patterns or organic flowing spirals, placing each granule one by one becomes a meditation of sorts. Her jewelry feels alive with consciousness.
Margaret divides her time between her studio in Corona Del Mar, CA, and her family in the Pacific Northwest.